With all of the attention given to New Orleans this summer around the 10th anniversary of Hurricane Katrina, you may have missed the good news that's come out about the performance of students from across Louisiana. The positive results released over the past several months show that the policies advocated by Superintendent John White and the Board of Elementary and Secondary Education (BESE) are beginning to bear fruit.
Here's a quick recap of the highlights…
I. Cohort Graduation Rate Hits All-Time High
Over the past decade, the cohort high school graduation in Louisiana has jumped by over 10 percentage points to 74.6%. In fact, the cohort graduation rate has steadily increased over the last four years and the latest figure represents an all-time high for the state.
More importantly, an increasing number of traditionally underserved students in Louisiana are persisting through high school to receive their diploma. Between 2013 and 2014 alone, the graduation rate for minority students increased 2 percentage points, while the rate for students with special needs increased by 6.1 percentage points.
II. Big Gains in Advanced Placement
Another main focus of Louisiana Department of Education (LDOE) in the past few years has been Advanced Placement (AP). BESE adjusted the state's accountability formula to give high schools an incentive to expand their Advanced Placement offerings and allocated funding to districts to assist with the costs of AP exams and teacher training at College Board AP Summer Institutes.
Just a few weeks ago, State Superintendent White announced that a record number of Louisiana students earned college credit-eligible scores of 3 or higher on AP tests in 2015. This represents an increase of 20% from last year and an astounding 89% increase since 2012.
Furthermore, African-American students have benefitted from the increased focus on Advanced Placement. Between 2014 and 2015, the number of African-American students earning college credit-eligible scores on AP exams jumped 30%; since 2012, that number has increased 146%. These gains are particularly noteworthy seeing that a recent report from the College Board revealed that African-American students were "the most underrepresented group in AP classrooms and in the population of successful AP Exam takers."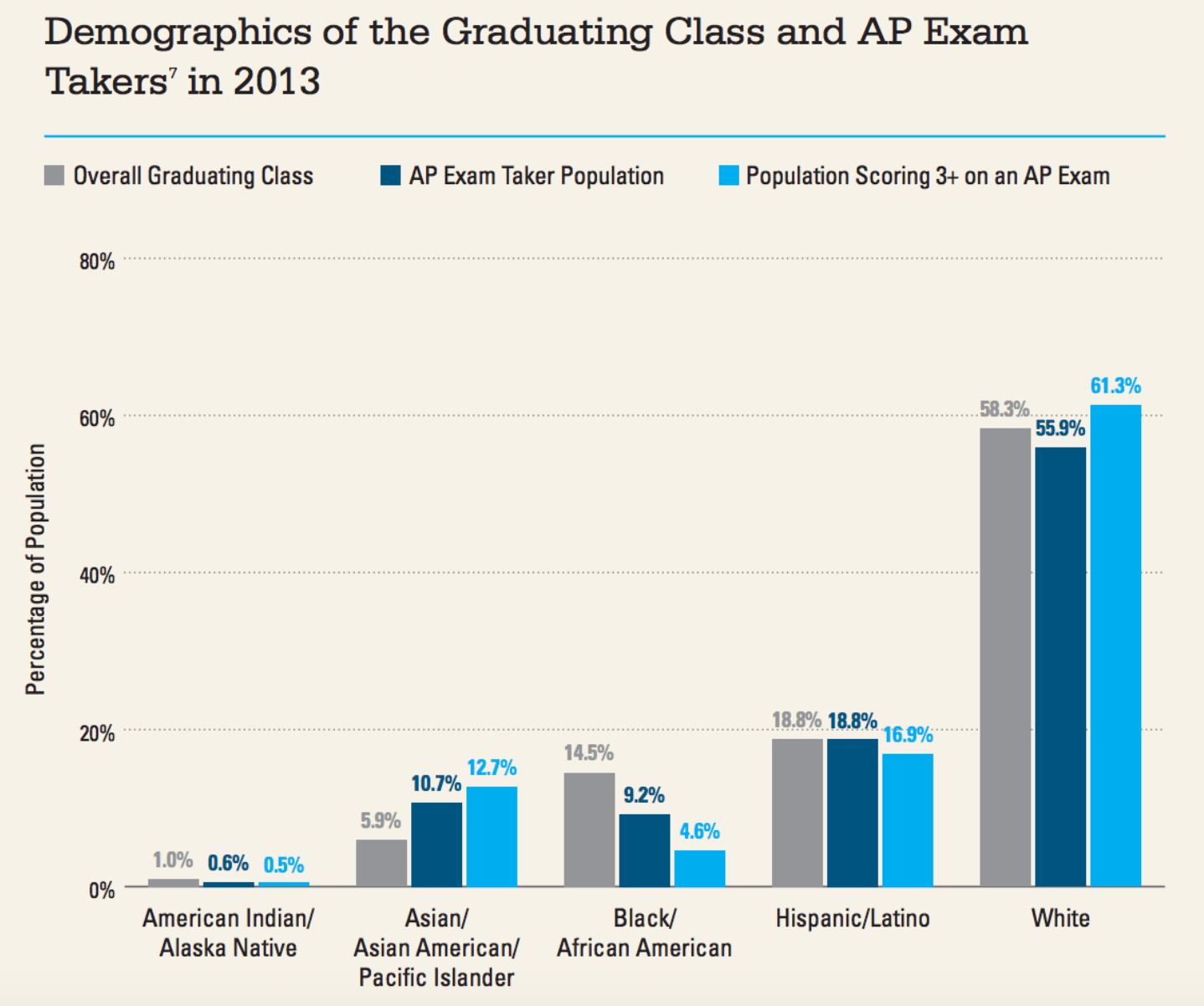 III. ACT Performance Continues To Improve
Louisiana students broke another record when LDOE announced ACT test results back in July. This spring, 24,619 students earned a college-going score of 18 or higher in 2015, an increase of 34% since 2012.
Back in 2012, BESE adopted new high school progression policies that made taking the ACT test a requirement for graduation. Once again, African-American students benefitted from the new policy, as the number of black students earning a college-going ACT score of 18+ has jumped 44% since 2012. In addition, the number of Louisiana students receiving qualifying scores at all levels of the statewide TOPS college scholarship program has also risen, as shown in the chart below.
But Don't Tell That To The Unions' Candidates…
Given all the good news about the performance of Louisiana's students, one would expect that officials would be lining up to applaud the significant progress we've seen in public education over the past four years. And for the most part they have, except those beholden to the teachers unions.
The state's two main teachers unions – Louisiana Federation of Teachers (LFT) and Louisiana Association of Educators (LAE) – have a launched a joint effort to elect anti-reform candidates to public office this fall. Ironically, their political advocacy campaign is called It's Time to Get it Right, as if the gains we've seen in academic performance and college readiness could somehow be construed as getting it wrong.
One of the candidates the unions are backing is Lottie Beebe, who represents BESE's 3rd District and also serves as the Superintendent – God help them – of St. Martin Parish Schools. Beebe spent much of her first term trying to block the very education policies that have resulted in the academic gains we're seeing today. Beebe fought particularly hard against the Common Core State Standards, in line with both LFT and LAE who have sought to undermine Common Core in an effort to derail the state's accountability system.
Beebe announced she was running for reelection in August as part of an anti-education reform slate called Flip BESE, which is comprised of candidates pulled from the anti-reform, Common Core conspiracy fringe. Since her announcement, Beebe has publicly denied all evidence of progress in our public schools, even going so far as to claim that LDOE has simply been making the results up. In a recent letter to The Advocate Beebe stated:
"Ironically, Louisiana cannot believe the claims that the 2012 reforms work, because they cannot be easily verified by independent sources…[T]he department also changed its metrics for calculating graduation rates and the number of students who go to college in order to improve these scores. When Louisiana's citizens hear claims of academic progress over the past four years, they should be mindful of the questionable source of this information."
While Beebe's claims are disturbing coming from someone on BESE, if you've been listening to the Democratic candidate for Governor, John Bel Edwards, you might believe that public education in this state has gone to hell in a handbasket. Edwards, who apparently still believes that an ol' timey coalition of state employees and labor can propel him to the Governor's Mansion (I'll believe it when I see it), has jumped into bed with LFT and LAE and embraced their message. Back in June, he launched a totally unprovoked and unwarranted attack on one of their biggest enemies: State Superintendent John White.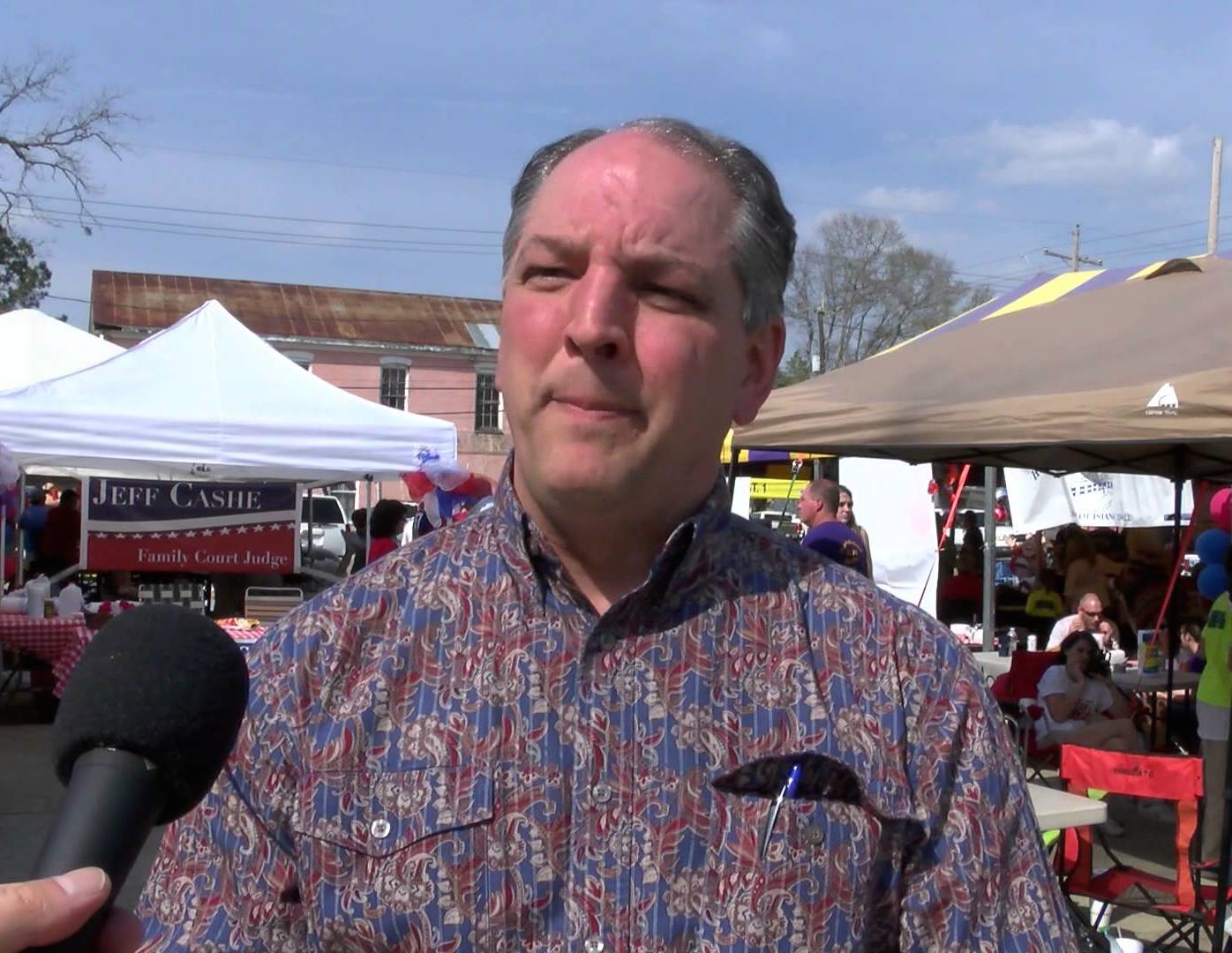 In a prepared statement, Edwards said:
"I have no intention of allowing John White, who isn't qualified to be a middle school principal, to remain as Superintendent when I am governor. We have so many highly qualified candidates right here in Louisiana that we don't need to go looking in New York City for our next head of K-12 education."
If that statement wasn't insulting enough, Edwards then proceeded to make a series of unsubstantiated accusations about improprieties involving White and the Louisiana Department of Education, in what was clearly an effort to question the progress we've made in public education under White's leadership.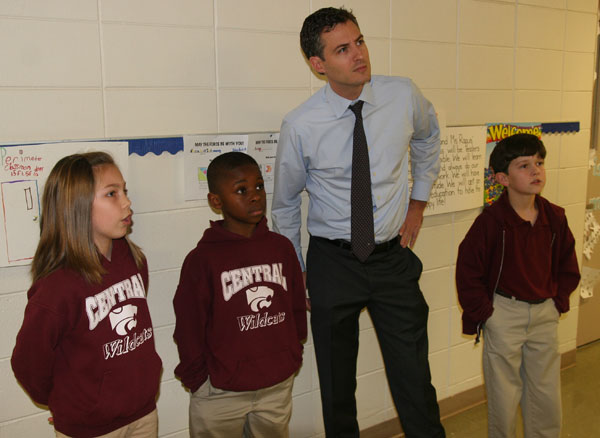 Attacking John White and the positive reforms he's implemented adds little to the current debate, nor does it reflect the will of most Louisiana voters who want high-quality, accountable public schools in exchange for their tax dollars. Moreover, if Edwards is serious about his pledge to Put Louisiana First, he should put the needs of state's children and working families first; that means acknowledging and building upon the progress that's been made in public education, rather than turning against it.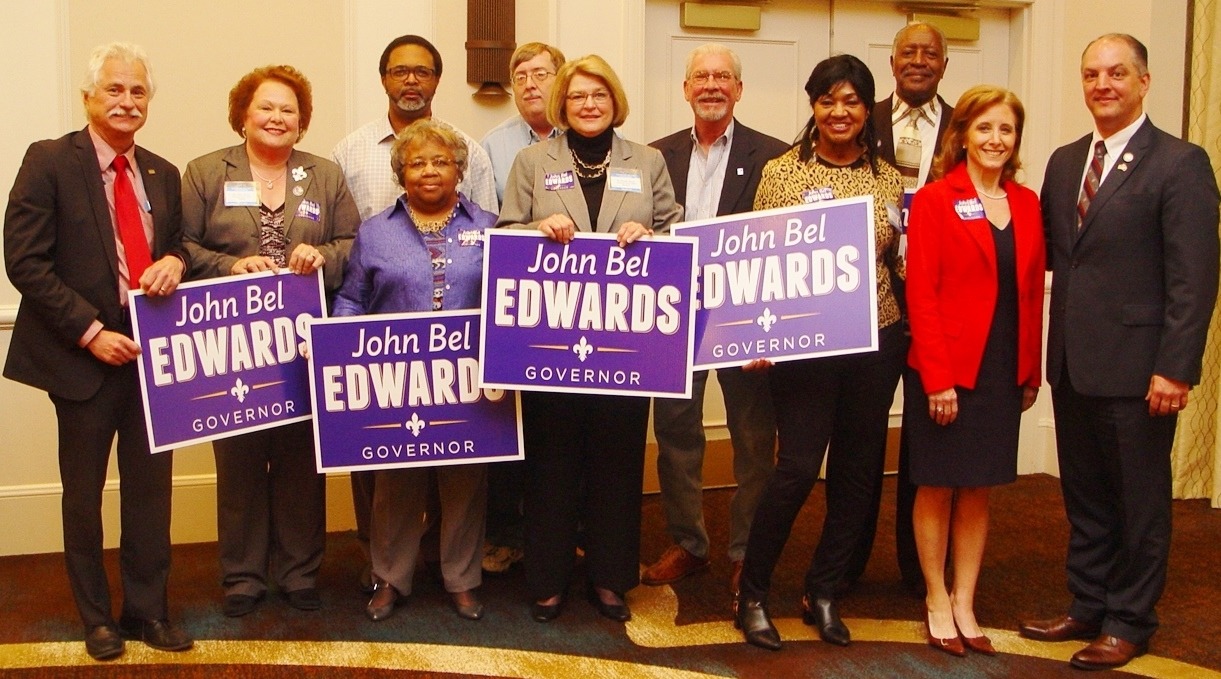 In the final assessment, education reform in Louisiana is working, no matter how much some politicians like Lottie Beebe and John Bel Edwards might want to deny it. Admittedly, the path to improvement hasn't always been easy, but Louisiana's children are benefitting because of these efforts. At the end of the day, our children's success is the only thing that matters and that's something voters should keep in mind when they lineup to cast ballots in October.