When teachers unions attacked charter schools in Washington State by filing lawsuits challenging their constitutionality, reformers from across the nation rushed to their defense. A media campaign was launched with the hashtag #SaveWACharterSchools. Op-eds were written. Amicus briefs were filed. Rallies were organized. Pro-charter forces raised such a fuss that the fight in Washington State grabbed national headlines. Eventually, thanks to their combined efforts, charter supporters won the day.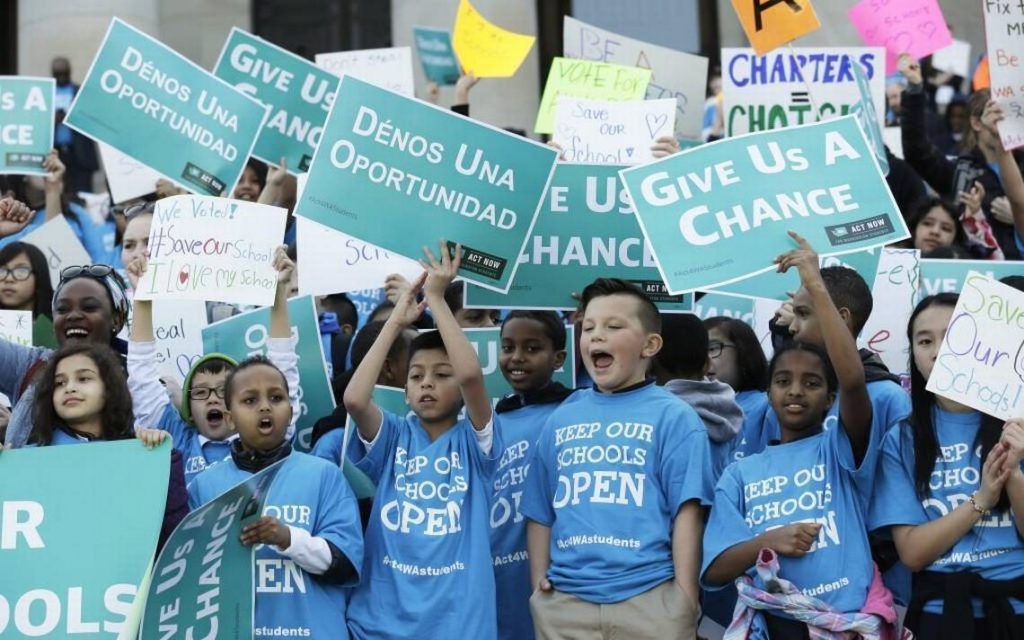 Meanwhile, a thousand miles away in the heart of the American South, Mississippi charter schools are engaged in a legal battle – nearly identical to the one in Washington State – which if lost, could cut off their funding and shutter them entirely. The big difference is that the effort to save Mississippi's charters has gotten far less attention and support from the education reform community.
A huge need in the Magnolia State
It's hard to understand why reformers rallied to protect charters in Washington State, while the plight of those in the Magnolia State have been largely ignored. Arguably, there is a far greater need for high-quality charter options in Mississippi, where over 30% of children live in poverty.

As might be expected, educational attainment in Mississippi lags far behind the national average. The state has nearly as many high school dropouts as it does college graduates. For African-Americans, the statistics are particularly disturbing. In 2015, only 14% of black fourth-graders and 8% of black eighth graders were proficient in reading, according to the National Assessment of Educational Progress. That same year, ACT results showed that only 3% of Mississippi's black high school seniors earned a college-ready score on all four tested subjects (English, math, reading, and science).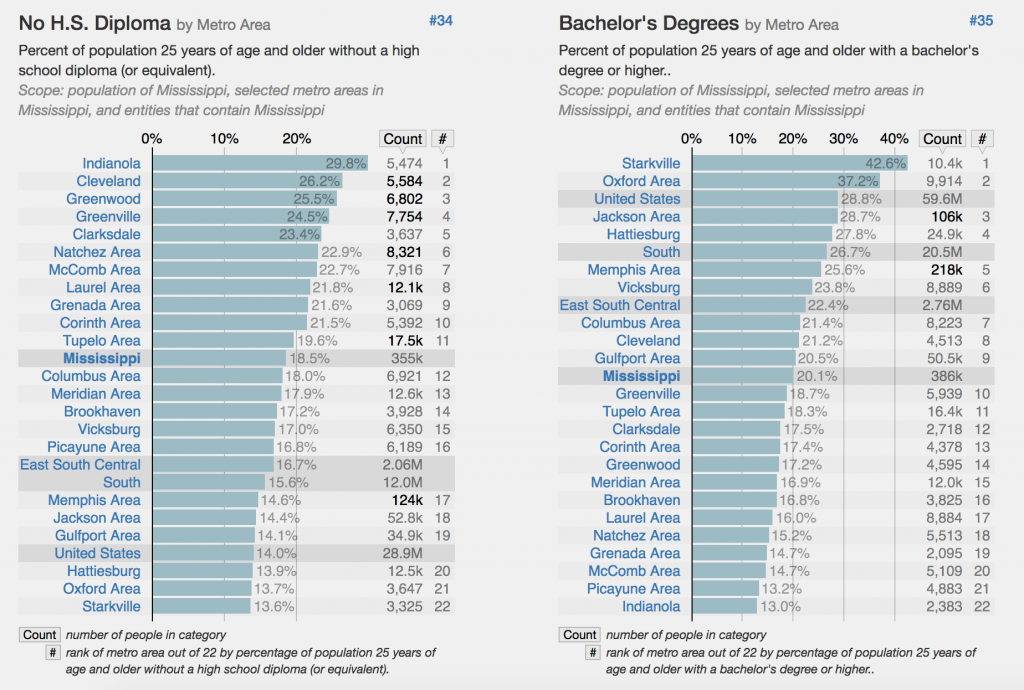 Although high quality, open enrollment public schools could help close the gap for many of these students, they are few and far between. The school system in Jackson, where the state's handful of charters are located, received an "F" rating this past year and State Superintendent Carey Wright has warned that the district is in danger of takeover. In short, charter schools could have a huge impact in Mississippi, putting some of our nation's highest-need children on a dramatically better life trajectory, but that will only be possible if they survive the current legal battle.
Charter opponents well-organized and well-funded
Thankfully, groups like the Mississippi Charter Schools Association and Mississippi Justice Institute have jumped into the fray to defend charter schools. In October, these organizations, along with a group of current charter school parents, won the right to intervene in the lawsuit.
Nevertheless, charter supporters are facing off against well-organized and well-heeled opponents. The Southern Poverty Law Center (SPLC), which filed the lawsuit challenging the constitutionality of Mississippi's charter school law, certainly has the resources to wage a prolonged legal battle. The organization reported net assets of more than $315 million in 2015.
Moreover, it seems charter opponents are preparing to wage their fight outside the courtroom as well. Last month, the W.K. Kellogg Foundation announced it was giving $1 million over the next three years to Parents for Public Schools Jackson, an advocacy group in the state capital that opposes charter schools.
Oral arguments in the case are scheduled for April 4th and the judge should issue a ruling shortly thereafter. Still, observers expect that the case will ultimately be decided by the Mississippi Supreme Court and both sides are preparing themselves for a long legal battle. With that in mind, it's crucial that education reform supporters lend their voices (and their resources) in the upcoming weeks and months to support Mississippi's charter schools and ensure that families in the Magnolia State have the high-quality educational options that they've long been denied.
---
Read more about this story:
We have an old saying down here in Louisiana: Thank God for Mississippi. It's a cynical expression alluding to the fact that no matter how poorly Louisiana fares in national rankings of social and economic health, things for our neighbors in the Magnolia State are almost inevitably worse.