Tonight, the NAACP will be holding a hearing on charter schools at the New Orleans City Council Chambers (1300 Perdido Street) starting at 5:30pm. It will be the sixth hearing that the NAACP has held in cities across the country following their inexplicable call for a moratorium on charter schools last fall.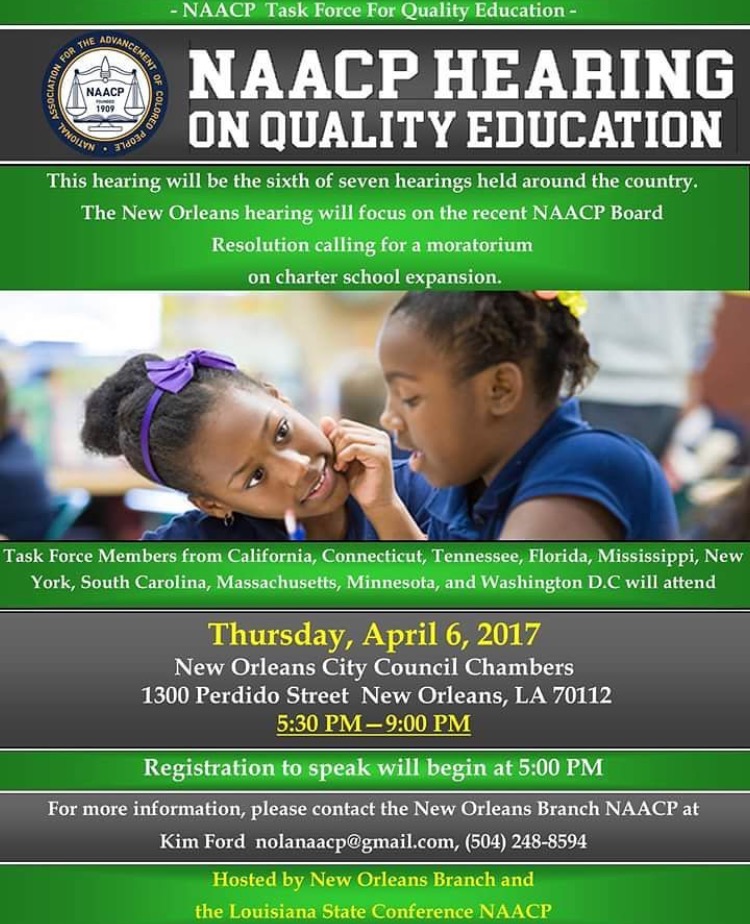 The NAACP's call for a moratorium has been roundly criticized by education reform advocates, as well as by the editorial board of The New York Times, which called the move "a misguided attack" by an organization that "has struggled in recent years to win over younger African-Americans, who often see the group as out of touch." The Washington Post was even more scathing in their take on the moratorium, linking the NAACP's recent turn against charters to the substantial financial support the group has received from the American Federation of Teachers and National Education Association.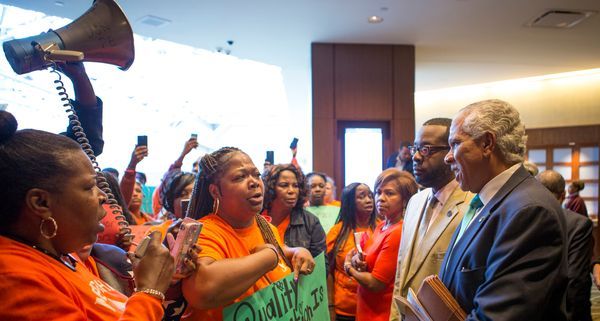 In any case, NAACP officials have apparently decided to dispense with any pretense of objectivity at tonight's meeting by inviting a number of outspoken charter opponents to speak, including:
Bill Quigley, a law professor at Loyola who filed a specious civil rights complaint against a local charter network that was eventually dismissed by the Louisiana Department of Education for lack of evidence;

Walter Umrani, an anti-charter candidate for the District 4 seat on the Orleans Parish School Board who received only 13% of the vote;

Willie Zanders, the lead attorney in the class action lawsuit against the Orleans Parish School Board and State of Louisiana over the layoffs of school board employees following Hurricane Katrina that was dismissed by the Louisiana Supreme Court;

Adrienne Dixson, a former education professor from Illinois who recently compared the education landscape in New Orleans to "The Hunger Games";
@GSC_2017 @Claire_Benoit33 It's destroyed public education. Totally Balkanized schools. It's like the education hunger games… #NOLAed

— Adrienne D. Dixson (@AdrienneDDixson) March 31, 2017
State Rep. Joe Bouie who has used his position on the House Education Committee to spread misinformation about charter schools and engage in obstructionism, as seen below.
Charter school supporters need to attend tonight's NAACP hearing to ensure that the truth is heard and that the positive impact that charters have had on the children of this city is not denied.
I hope to see you there!