The United States Supreme Court handed public sector unions – including the teachers unions – a major defeat on Wednesday with their decision in Janus v. AFSCME, in which a majority of justices agreed that mandatory agency fee laws violate the First Amendment rights of non-union public employees.
In the 21 states with agency fee laws, public employees covered by collective bargaining agreements were required to pay fees to the union to cover bargaining costs, even if they refused to join. Because agency fees only offered a small discount when compared to union dues, many individuals felt compelled to become members.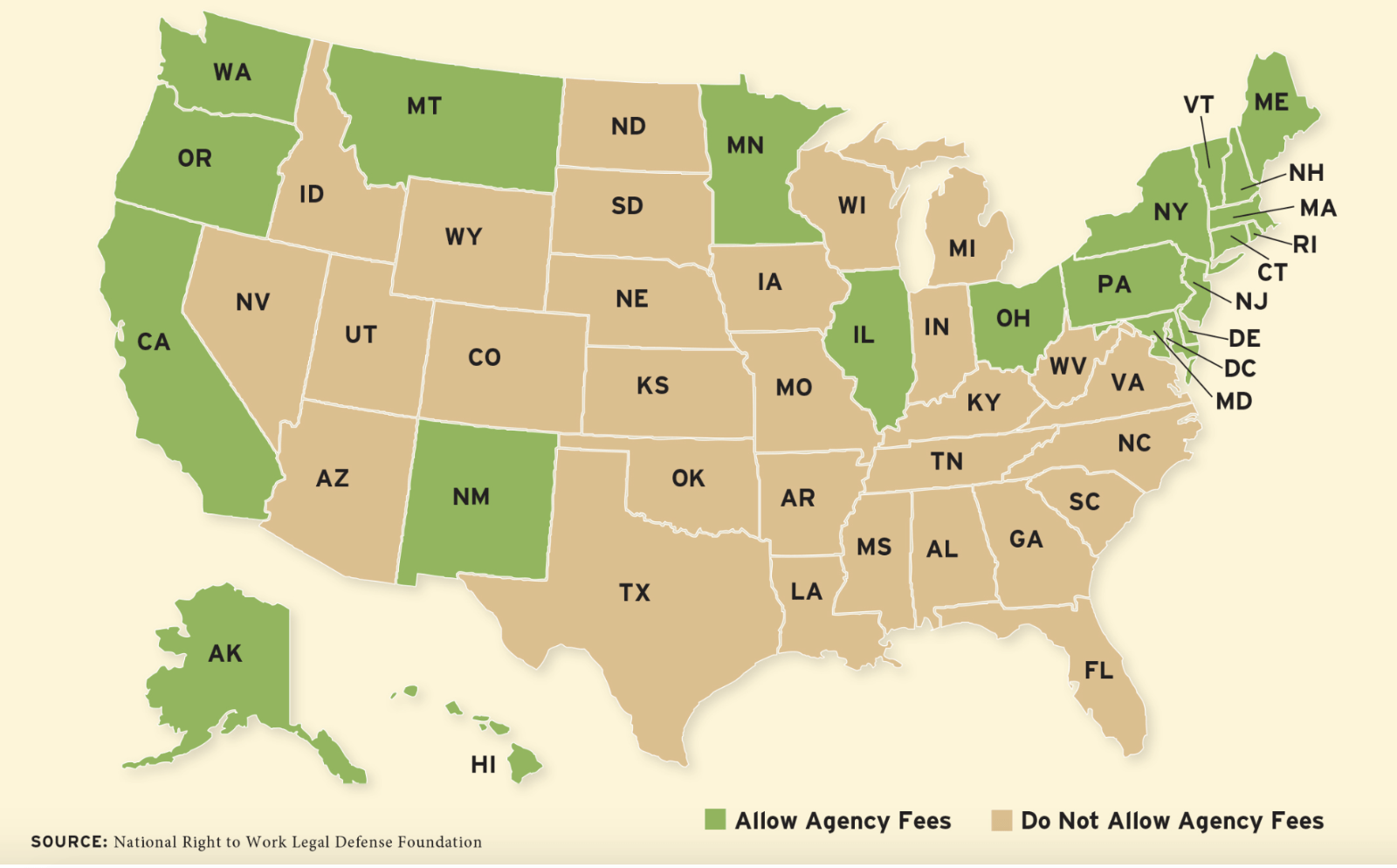 Now that the Supreme Court has struck down those laws, many observers expect that public sector unions will lose anywhere from 10-30% of their members, and by extension, a big chunk of their revenues. In a conference call with reporters on Wednesday, National Education Association (NEA) president Lily Eskelsen García admitted her union expects to lose at least 200,000 members over the next 18 months, depriving them of around $28 million in funding.
What about Louisiana?
Louisiana, of course, is a right-to-work state, meaning that public sector unions here are unlikely to see a drop in their membership, but the Janus decision could have a significant financial impact on the state's two teachers unions, the Louisiana Association of Educators (LAE) and the Louisiana Federation of Teachers (LFT).
In an article in The Advocate on Wednesday, officials from LAE and LFT sought to downplay the potential fallout from the ruling, insisting that any impact on their organizations would be minimal. They also wildly exaggerated the size of their respective unions, with both LAE and LFT claiming around 20,000 members.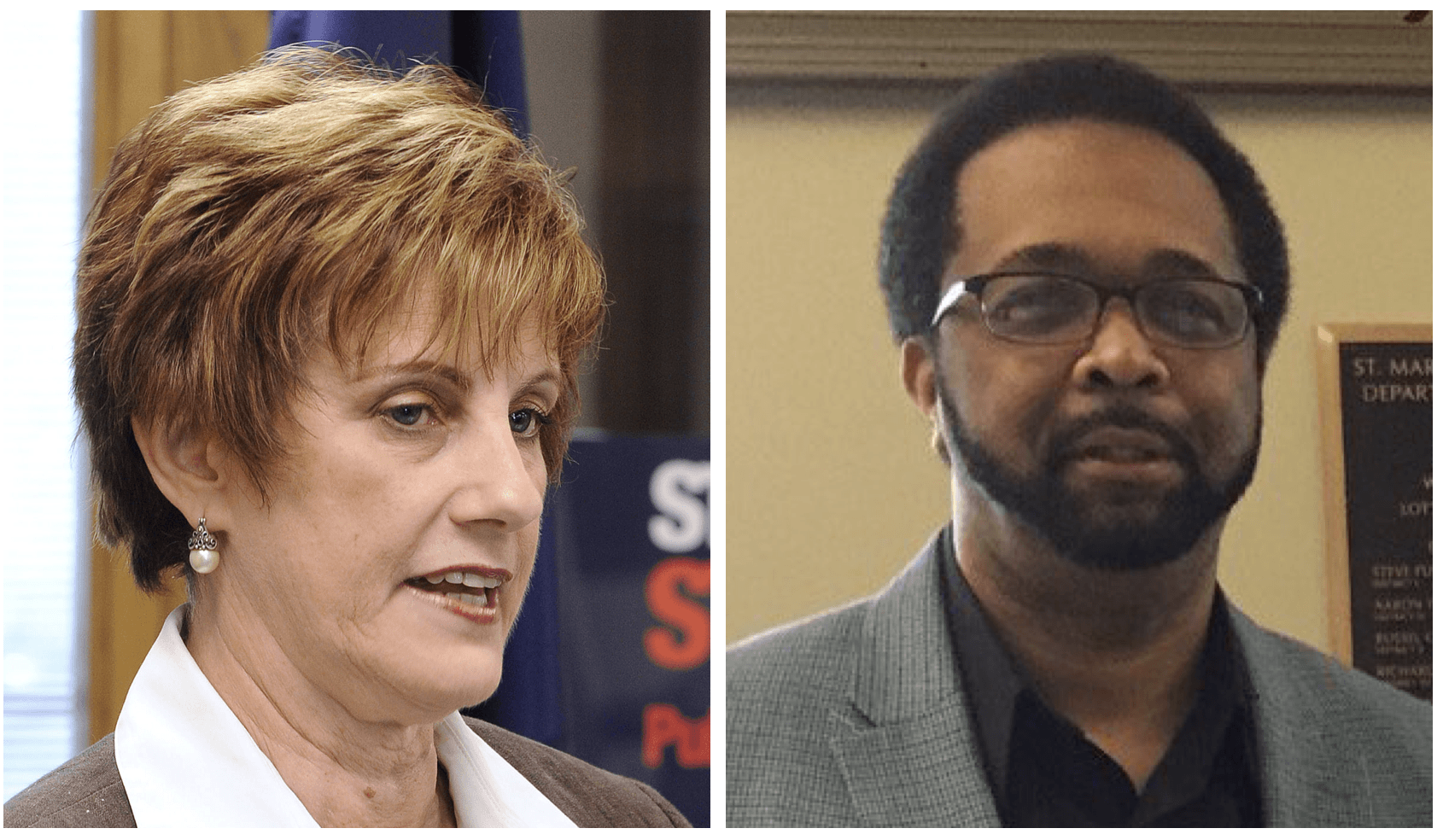 Mike Antonucci, a researcher who has been writing about teachers unions for decades, released figures on Wednesday showing that LAE had 10,461 members in 2016-17, of which only 9,416 were full dues-paying members. While precise numbers are not available for LFT, data from tax filings and public records requests show that the union receives far less in dues payments than their counterparts at LAE, while charging their members more on an annual basis. Therefore, it's safe to assume that LFT is even smaller than LAE's 10,000 members.
Those tax filings, along with annual reports filed with the U.S. Department of Labor, also reveal that both LAE and LFT are heavily subsidized by their national unions. According to tax returns, LAE reported $3,291,199 in revenue in F.Y. 2016, although Department of Labor reports show that nearly 30% of that money came from the National Education Association.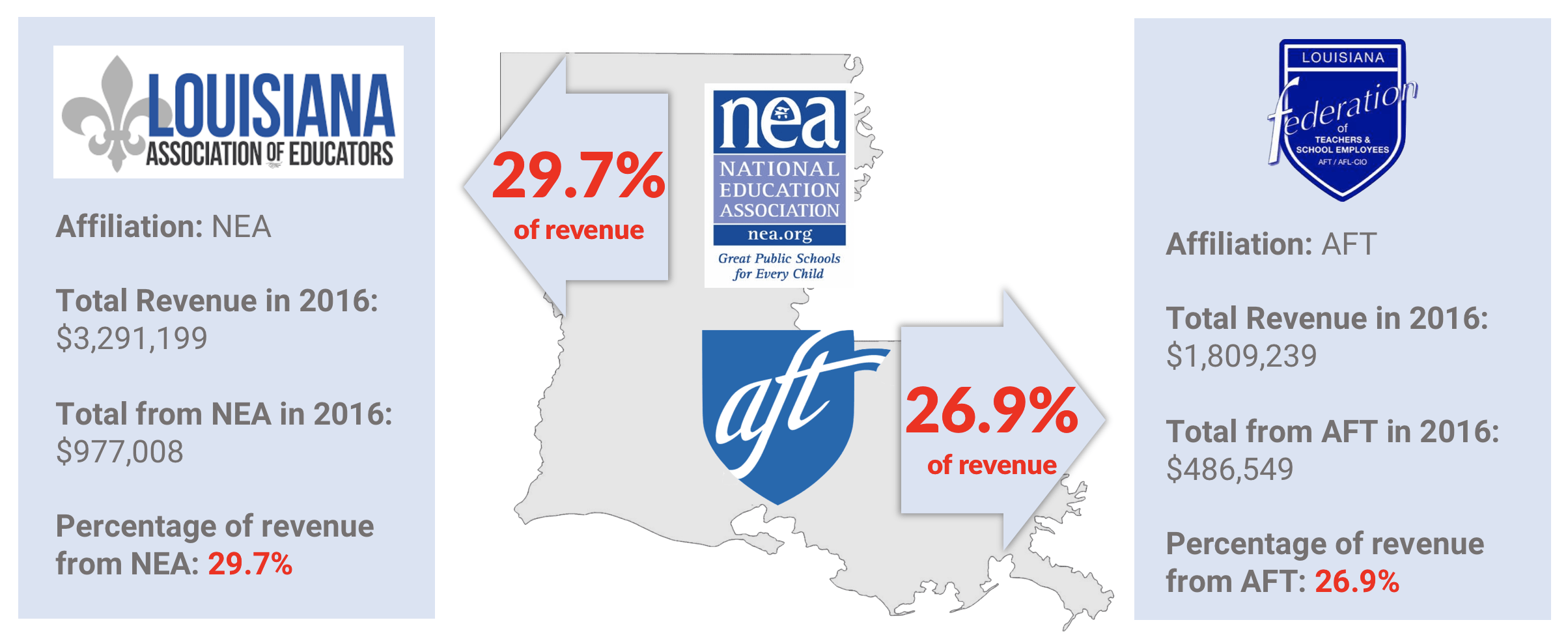 Likewise, LFT reported $1,809,239 in revenue in F.Y. 2016, but nearly 27% of that total came from its parent union, the American Federation of Teachers (AFT). Moreover, as I've noted in previous posts, AFT also provides substantial funding to its local affiliates, like the United Teachers of New Orleans, Jefferson Federation of Teachers, and Red River United.
Will the money dry up?
Up to now, LAE and LFT could depend on their national unions to provide a substantial portion of their annual budgets, but the Supreme Court's decision this week means that steady stream of funding could begin to dry up in the not-too-distant future. While It's unlikely that AFT and NEA will completely cut-off subsidies to their affiliates in right-to-work states like Louisiana, there's no escaping the fact that there will be less money to go around.
How that will ultimately impact the activities of Louisiana Association of Educators and Louisiana Federation of Teachers is yet to be seen.