The American Federation of Teachers (AFT) spent less overall in Louisiana in the past fiscal year than it did in F.Y. 2016, but the union boosted its funding for charter school organizing efforts in New Orleans by more than forty percent.
An analysis of expenditure data from AFT's 2017 annual report to U.S. Department of Labor shows that the union spent $2,326,573 in Louisiana during the fiscal year that ended June 30th, a slight decrease from the from $2.49 million it spent in the state in 2016.
About a quarter of AFT's spending went to political activities, which included nearly $125,000 in payments to the political action committee of the Louisiana Federation of Teachers, as well as a $15,000 contribution to Defend Louisiana, a super PAC behind Foster Campbell's unsuccessful bid for the U.S. Senate last fall. In addition, AFT spent nearly $370,000 to influence last year's Orleans Parish School Board elections, as I exposed in a previous blog post in January.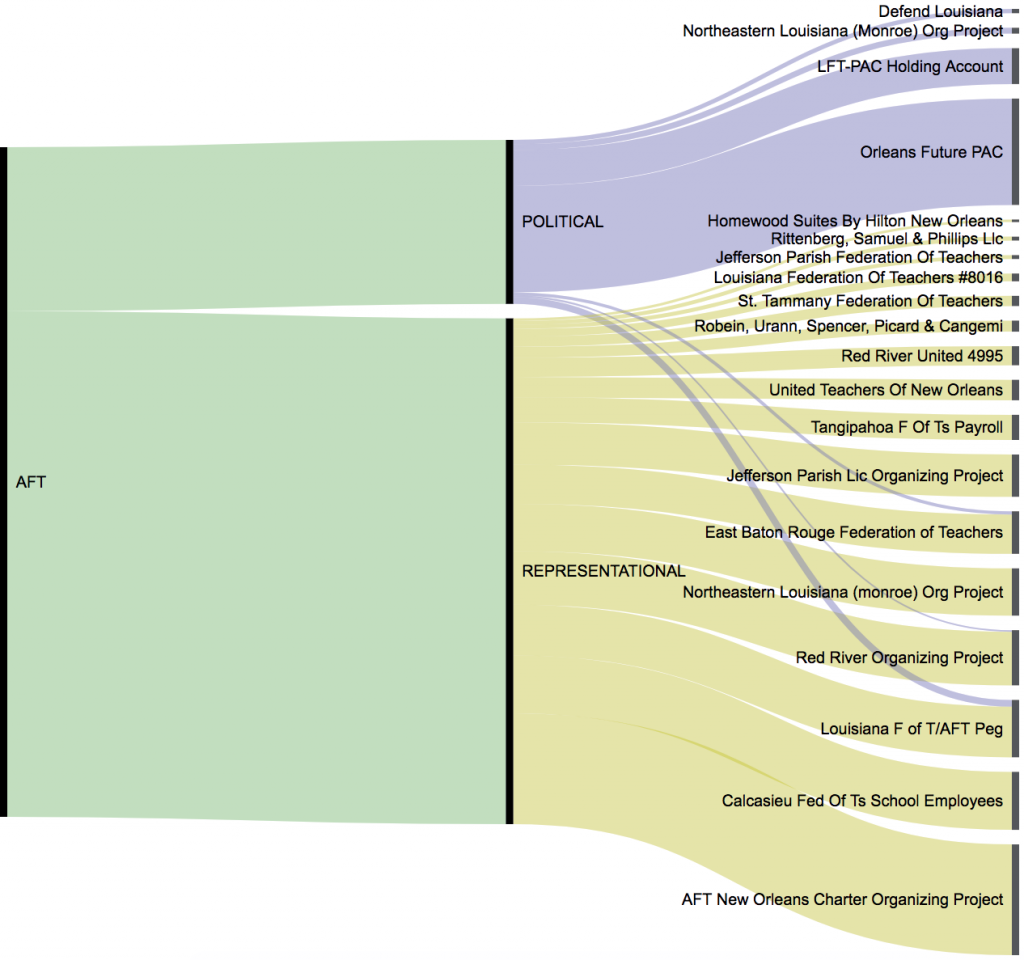 AFT also invested heavily in organizing activities across the Bayou State. It gave nearly $192,000 to Red River United to support recruitment in Bossier, Caddo, and Red River Parishes. AFT spent another $184,000 on organizing in Monroe and $147,000 in Jefferson Parish.
Furthermore, AFT's most recent annual report suggests that the union is stepping up its efforts to organize charter schools in the Big Easy. In F.Y 2017, AFT national poured $412,926 into its New Orleans Charter Organizing Project, a significant increase from the $292,000 it allocated in 2016. In all, AFT spent more than $850,000 on its New Orleans-based activities in the past year.
Although their recruitment efforts in the city have had mixed success, AFT's willingness to spend substantial sums of money in New Orleans makes clear they still pose a serious threat. Over the past four years, AFT has steered more than $1.6 million to organize New Orleans charter schools and roll back the city's reforms.
We need to remain vigilant to ensure that never happens.
---
Explore the data:
wpDataTable with provided ID not found!
---
Read AFT's 2017 annual report: