Given the myriad challenges facing Louisiana these days, it's clear we need a bold, forward-looking leader fighting for us in the United States Senate. Apparently, LFT believes that no one embodies bold, forward-looking leadership like a 69 year-old white man who has held elected office longer than I've been alive.
That's right, ladies and gentlemen: After weeks of speculation (OK, not so much), the Louisiana Federation of Teachers (LFT) formally endorsed Public Service Commissioner Foster Campbell in his bid for the U.S. Senate on Wednesday.
Last fall, Senator David Vitter announced he would not seek reelection after losing the Governor's race to John Bel Edwards. In the interim, Campbell and two dozen other candidates have jumped into the race to claim Vitter's seat.
Still, LFT's endorsement of Campbell ranks among the least surprising announcements of the 2016 election cycle. As political scientist Joshua Stockley told the Southern Political Report, Campbell "is from the old guard of the Louisiana Democratic Party." Thus, he's a natural fit for an old school constituency like the teachers unions.
Moreover, as I revealed earlier this spring, the state's two teachers unions have given Campbell more campaign cash (about $18,500 as of April) than any other politician in office. Plus, Campbell received an early endorsement from Governor Edwards, a long-time ally of both LFT and the Louisiana Association of Educators.
I'm proud to accept the endorsement of @LaFedTeachers nearly 20k genuine professional educators! Details forthcoming. #lasen #FightForLa

— Foster Campbell (@CampbellforLa) September 7, 2016
Whether expected or not, Campbell's campaign seemed genuinely excited to have LFT's backing – so much so, in fact, that they repeatedly exaggerated the union's membership numbers when announcing the endorsement. For example, although a campaign press release claimed that Campbell had "earned the support of the 20,000 member Louisiana Federation of Teachers," an LFT report filed with the Louisiana Board of Ethics in February stated that the union had only 12,000 members.1
Competing Endorsements Point to Divide
In any case, LFT's support for Campbell highlights a growing divide among Louisiana Democrats over education policy. Just two weeks ago, Democrats For Education Reform Louisiana (DFER) officially backed one of Foster Campbell's opponents, fellow Democrat Caroline Fayard.
In a press release, Senator Landrieu, who serves on the DFER's advisory board,2 applauded Fayard's support for charter schools, an issue that Campbell has so far avoided:
"I am confident that Caroline Fayard will support high quality public school options, including charter schools. Caroline recognizes the impact these options have on our most vulnerable children and it's essential that Louisiana's next Senator fights for education excellence as a top priority."
It was one of several endorsements that Fayard has received thus far in the campaign. In addition to DFER, the 37-year old New Orleans attorney has been backed by the Alliance for Good Government, the Independent Women's Organization of New Orleans, and legendary Democratic strategist, James Carville.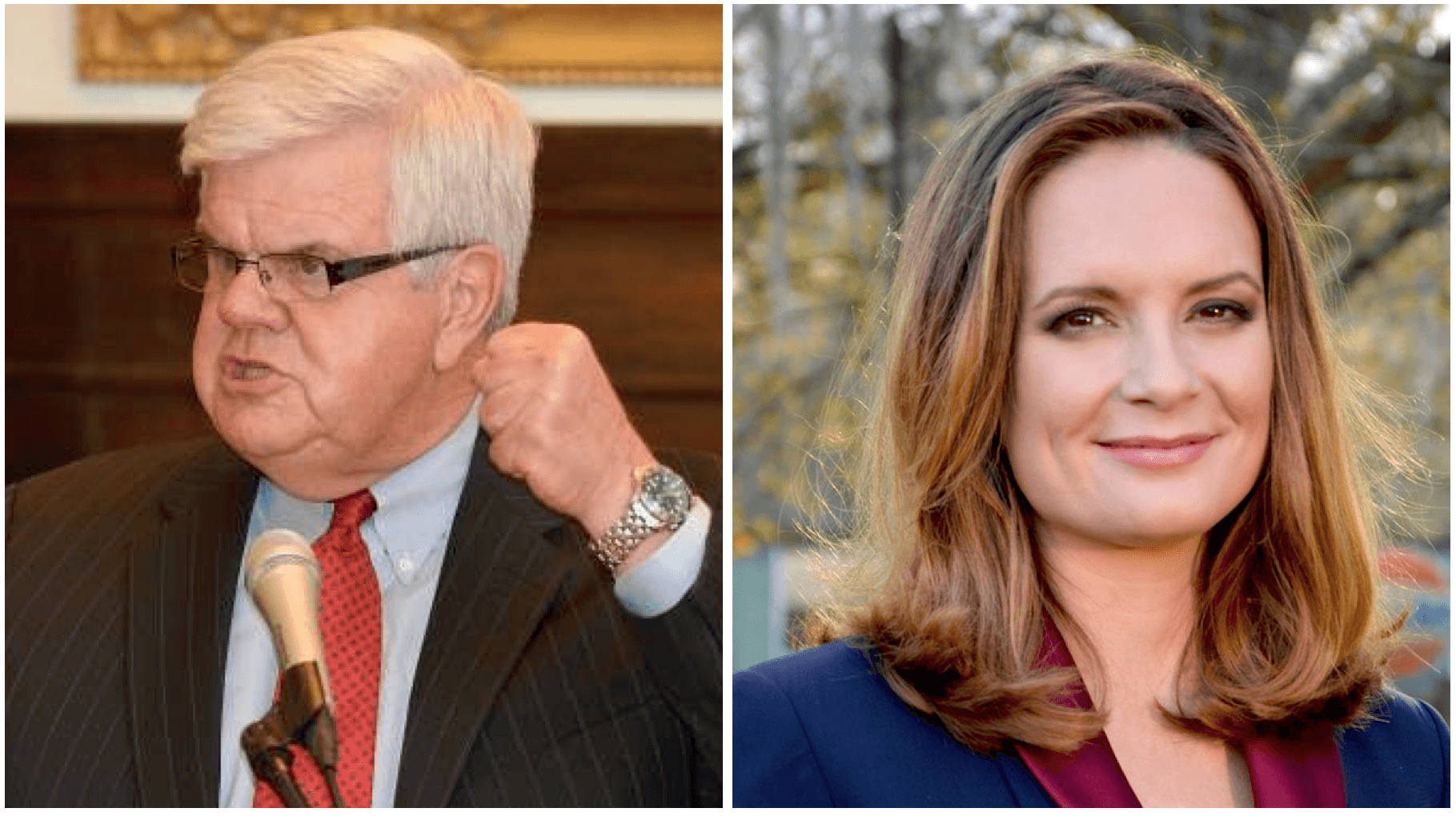 Nevertheless, Mary Patricia Wray, communications director for Campbell's Senate campaign, responded to the news by attacking DFER and Senator Landrieu on The Jim Engster Show last week.
When asked about the endorsement, Wray described DFER as "an AstroTurf education group that proposes unaccountable vouchers and charter schools that make profits off our kids." She also insinuated that Senator Landrieu, who represented Louisiana in the U.S. Senate for 18 years, lacked influence, stating: "I would never say that the Senator's work and her opinion don't matter, but what I would say that it's not going to be enough to make Ms. Fayard competitive enough to get to a runoff."
Not only did Wray insult Senator Landrieu, but she distorted DFER's positions. The organization has never taken a position supporting vouchers. Instead, DFER works to ensure that all children in Louisiana have access to high-quality public schools – both charter and traditional – by supporting common sense education reform policies.
Ironically, Wray previously served as LFT's legislative director, spearheading the union's failed attempts to block charter school expansion and water-down accountability standards in Baton Rouge. Therefore, it comes as no surprise that her comments on DFER come straight from teachers unions' talking points, which characterize those who disagree with them on education as profit-seeking privatizers.
Unfortunately for Wray and her friends at LFT, their rhetoric hasn't worked. This past fall, nearly every union-backed candidate for the Board of Elementary and Secondary Education (BESE) went down in defeat. Instead, reformers won seven out of the eight elected seats on the board, including two Democrats – Jada Lewis and Kira Orange Jones – who were supported by DFER.
Furthermore, the election of long-time reform opponent John Bel Edwards as Governor has done little to turn the tide in their favor. While LFT and LAE strongly backed Edwards' gubernatorial campaign, they currently have little to show for it. When Edwards sought to repay the favor by pushing the unions' agenda in the Legislature this spring, most of his education proposals died in committee. As the Times-Picayune noted, "Edwards hasn't been able to get much of his agenda through the Republican-dominated Legislature…and nowhere is this more apparent than with K-12 education issues."
The Choice For LaDemos: Forward or Backward?
In a sense, Campbell and Fayard represent two competing visions for LaDemos: One that clings desperately to old ideas and alliances with interest groups like the teachers unions vs. one that embraces a new path while staying true to the core values of the Democratic Party.
If Louisiana Democrats hope to build upon Governor Edwards' victory going forward, they need to jettison their old ways and support a new generation of leaders like Caroline Fayard who can lead the party into a brighter (and bluer) future.
---
Caroline Fayard is running for the United States Senate because career politicians have failed us and only a new generation of leadership can help move Louisiana forward. Find out more about her campaign.
---
Even this number is misleading. About half of LFT's members are actually support personnel, not classroom teachers. ↩

Full disclosure: I also serve on the advisory board of DFER Louisiana, although the thoughts expressed here are my own. ↩
Subscribe to PE+CO
Get new posts directly in your inbox by submitting your information below.