Democrats For Education Reform Louisiana (DFER) released a poll today from the firm Anzalone Liszt Grove that has U.S. Senate candidate Caroline Fayard ahead of fellow Democrat Foster Campbell.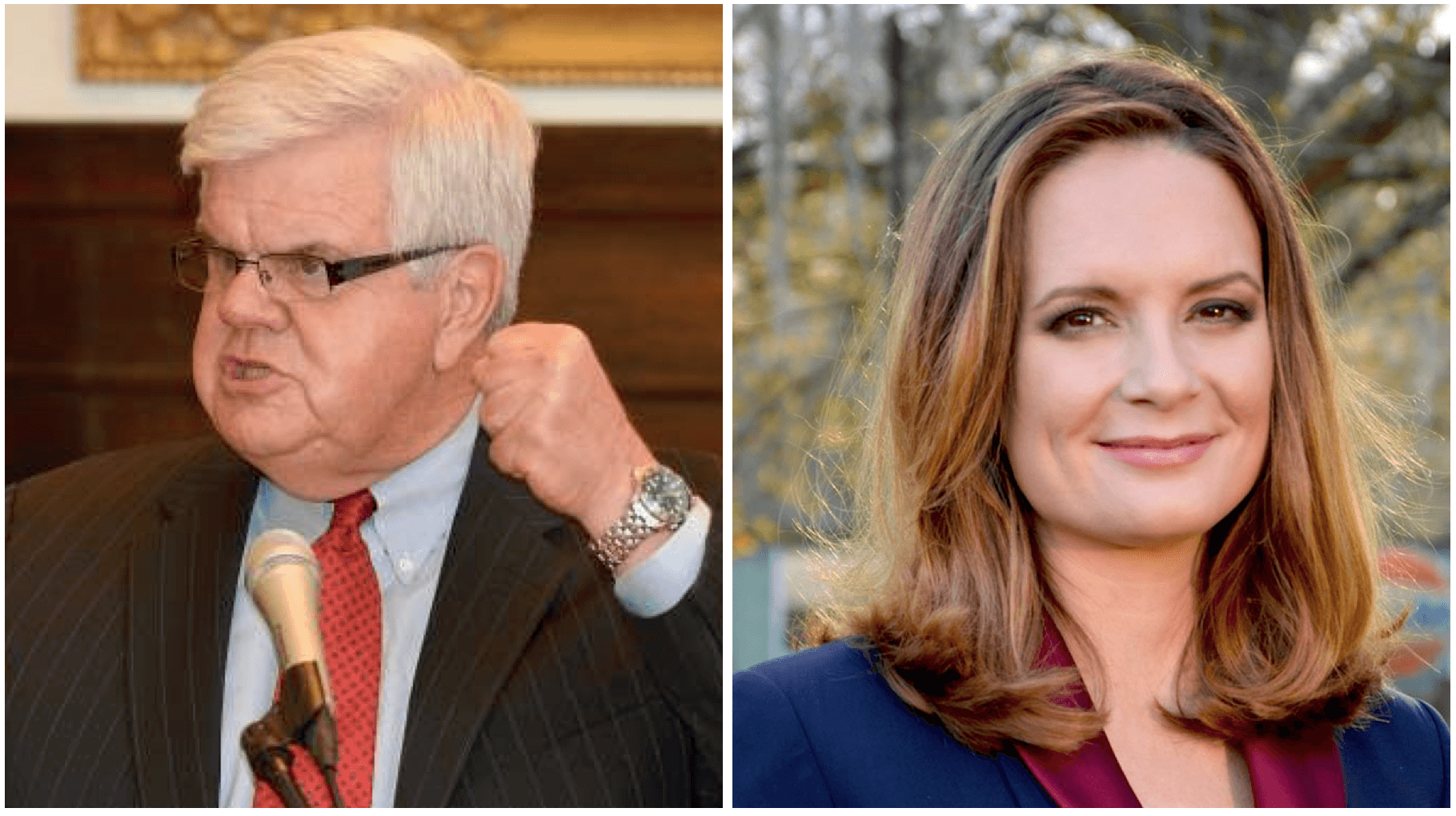 If the Senate race were held today, Fayard is the only Democrat with support in the double-digits at 13%, while Public Service Commissioner Foster Campbell and Acadiana businessman Josh Pellerin polled at 7% and 1%, respectively. Overall, State Treasurer John Kennedy came in on top with 18% support.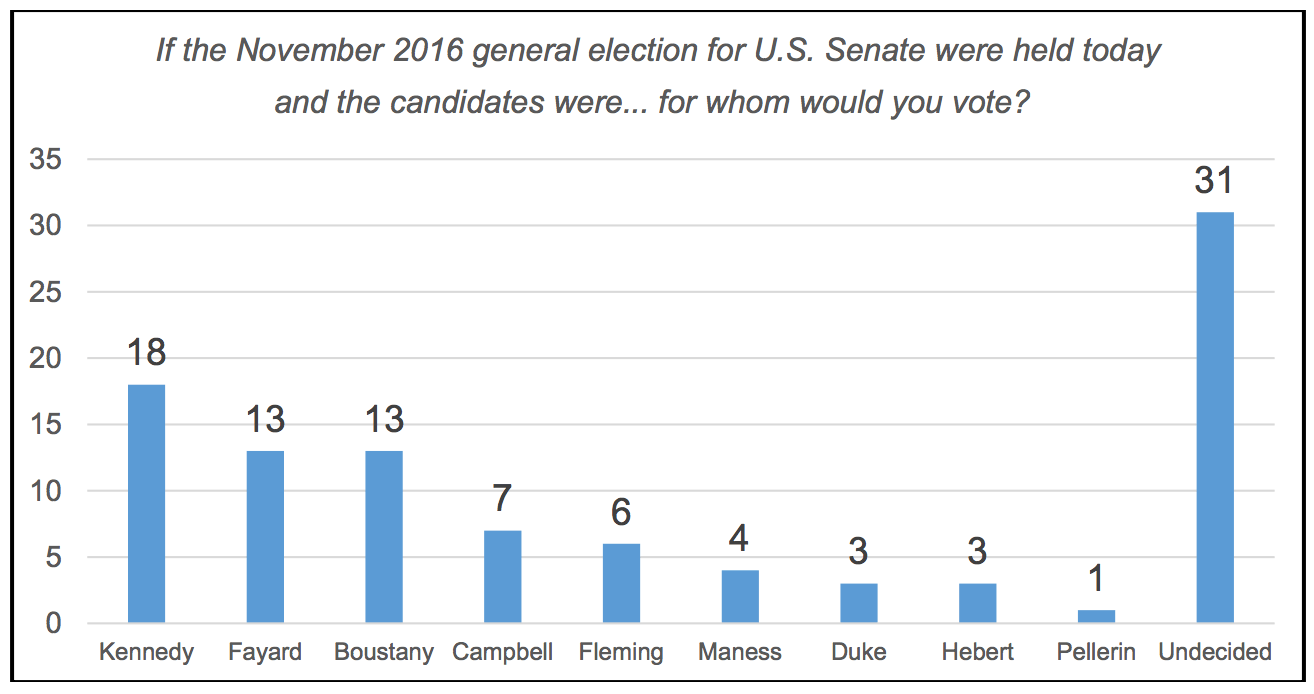 Still, today's poll reveals that nearly 31% of voters are undecided, meaning that the ultimate outcome of the race is very much up in the air. That being said, when brief biographical information on the candidates was provided, Fayard's support jumped to 20%, tied with Kennedy.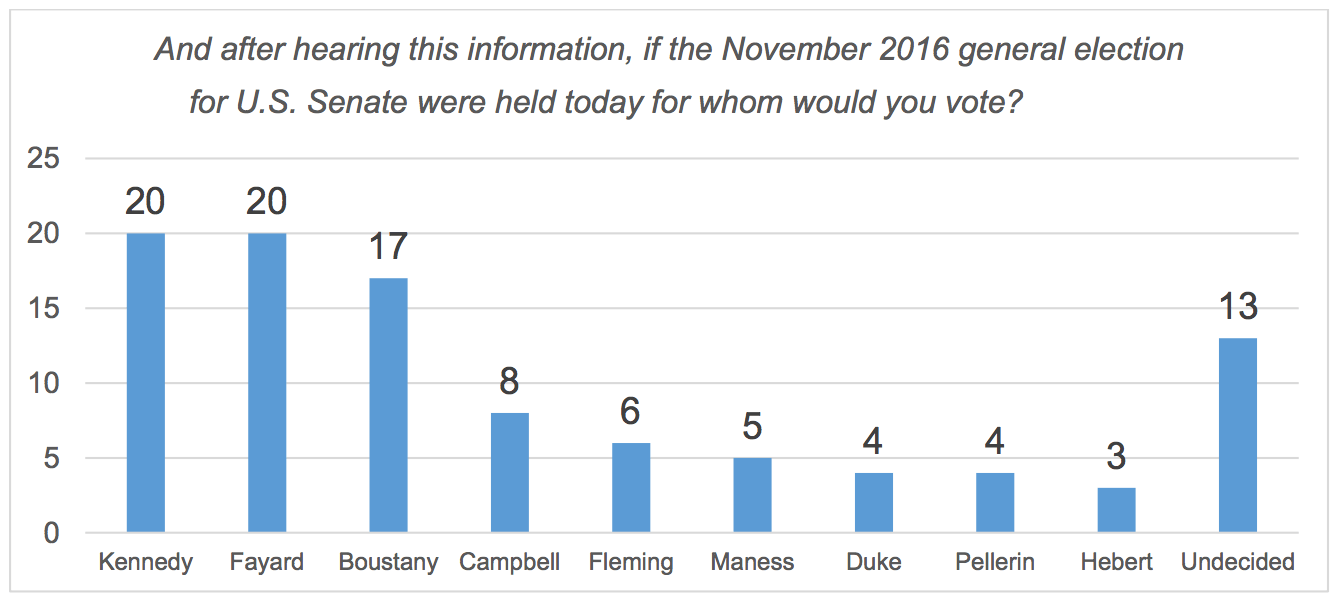 Fayard's strong showing reflects her substantial support among key Democratic constituencies: African-American women, white female Democrats, and voters in the New Orleans and Baton Rouge. Fayard outperformed her fellow Democratic contenders among all four groups.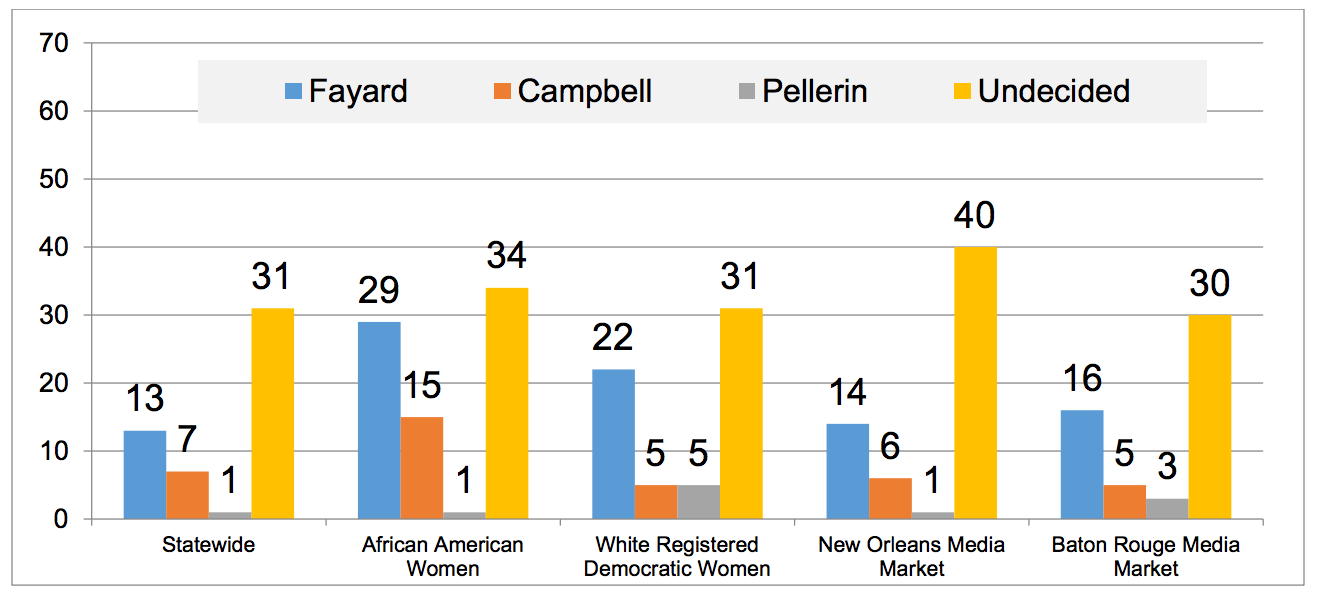 The poll, which was conducted between August 29th and September 1st, is based on 605 live telephone interviews of likely voters who were randomly selected and apportioned geographically based on past voter turnout.1 The expected margin of sampling error is ±4.0% with a 95% confidence level.
Mitch Landrieu To Endorse Fayard
However, the ALG poll isn't the only good news for Caroline Fayard this week.
Jeremy Alford over at LaPolitics Weekly revealed today that New Orleans Mayor Mitch Landrieu is planning to endorse Caroline Fayard in the U.S. Senate race.
As I discussed in a recent post, the competition between Foster Campbell and Caroline Fayard has exposed a divide among Louisiana Democrats over both education policy and the future direction of the party.
Campbell, who has served in elected office since 1976, represents the old guard of the Louisiana Democratic Party and is backed by Governor John Bel Edwards and the Louisiana Federation of Teachers. Fayard, a 37-year old attorney from New Orleans, has been endorsed by DFER, the Independent Women's Organization of New Orleans, and Democratic strategist, James Carville.
Great time talking with @JamesCarville this afternoon, meeting with ministers from across the state. #lasen #laelex pic.twitter.com/6jucE3wLJX

— Caroline Fayard (@FayardforSenate) August 11, 2016
As Alford notes, Landrieu's decision to endorse Fayard over Campbell, "shows a major difference of opinion among the Louisiana Democratic Party's premier power brokers over who should be the next U.S. senator."
---
The results from live interview polls are generally considered to be more accurate than those of so-called "robocall" polls. ↩