I noticed something curious on Twitter the other day.
Two state chapters of the Badass Teachers Association (BATs), the rabble-rousing teacher activist organization founded by Mark Naison that fights "corporate education reform," tweeted the exact same tweet about a study on the opt-out movement at the exact same time.
This had to be more than a coincidence, so I did a little digging and what I came up with surprised me. The Twitter accounts of dozens of BATS chapters across the country – along with the accounts of New York State Allies For Public Education, Opt Out Long Island, and BATs executive director, Marla Kilfoyle – had posted the same exact message over the course of several days.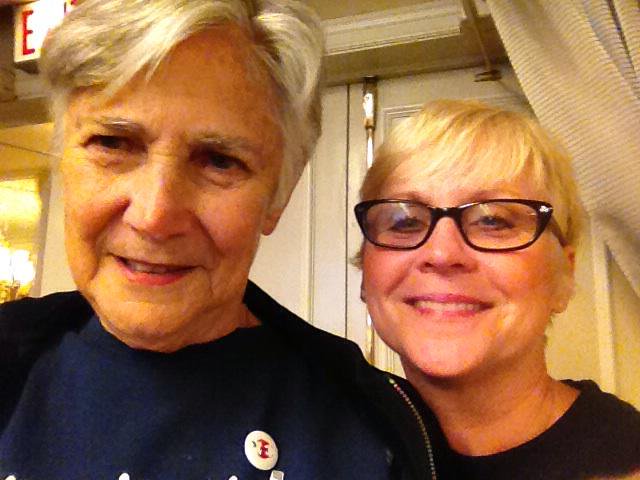 Moreover, a pattern clearly emerged in the timing of those tweets indicating that they had been scheduled and sent from a single source to flood social media and create the appearance that BATs has a broad base of support across the country.
This wasn't an isolated occurrence. A review of the posts from these accounts shows the same staggered scheduling of tweets over and over again. (Here's another example of a tweet about Democrats For Education Reform.) It seems to indicate that these BATs accounts are simply fronts for a broader anti-education reform communications campaign.
So who is stage-managing this ruse? Obviously, BATs executive director Marla Kilfoyle is high on the list of suspects. Over the past few years, Kilfoyle, a high school social studies teacher in the affluent and overwhelmingly white Long Island community of Oceanside, has emerged as a leader of the opt-out movement. Kilfoyle has been at the helm of BATs since Mark Naison left the group in 2014. In fact, when BATs formally became a non-profit corporation last year, her home in Bellmore, NY was listed as its address.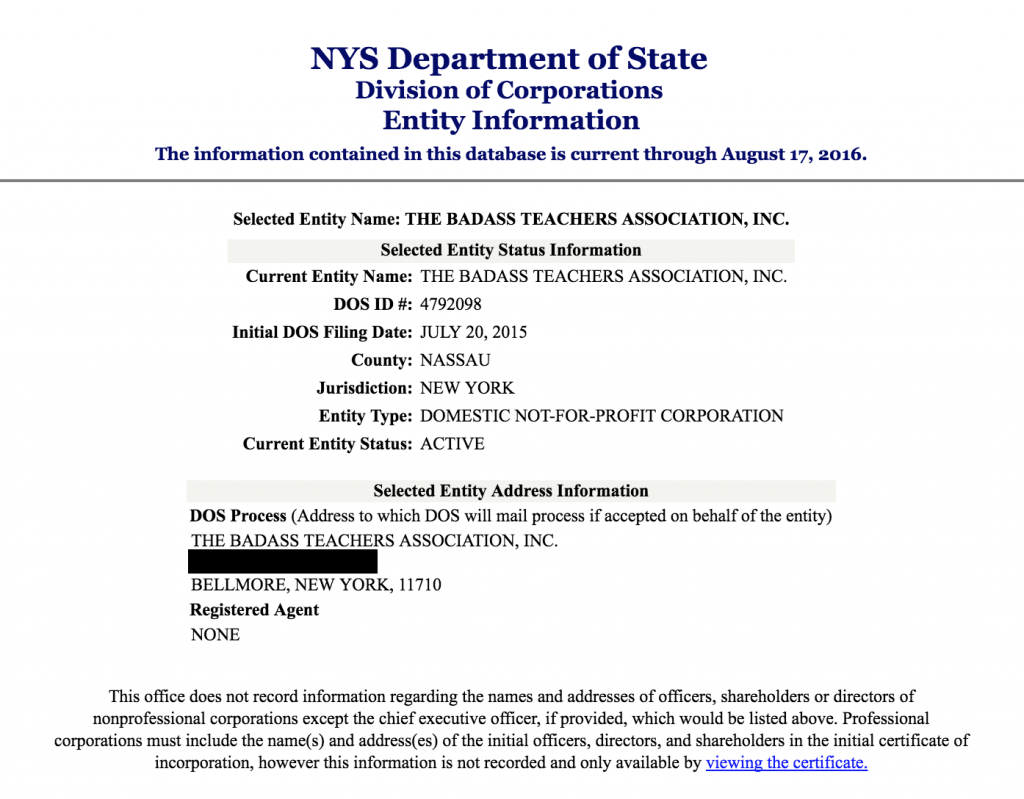 As her star has risen, she's drawn the attention of national media outlets such as Politico, the Washington Post, NPR, and of course, The Progressive. Plus, a look at her Facebook feed reveals selfies with some of the leading education reform critics in the country.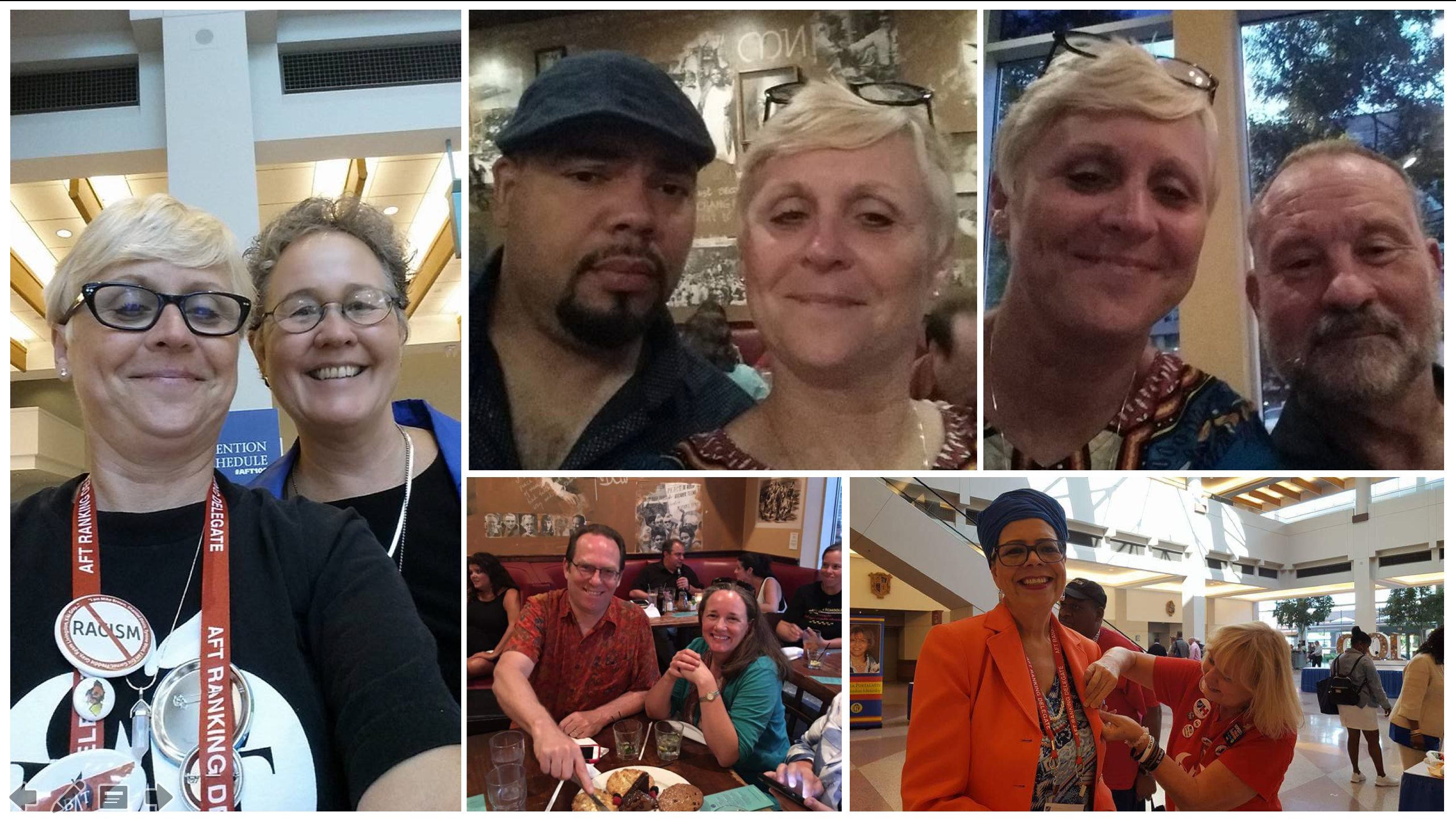 But there's reason to believe that this communications campaign is actually being run by the American Federation of Teachers (AFT) or someone it's paying to manage it. Admittedly, the evidence is circumstantial, but it seems to point in the direction of AFT.
First of all, there is only one personal Twitter account included in the scheduled BATs campaign: Marla Kilfoyle. She is a member of an AFT affiliate, the Oceanside Federation of Teachers, and was a ranking delegate at AFT's annual convention this year.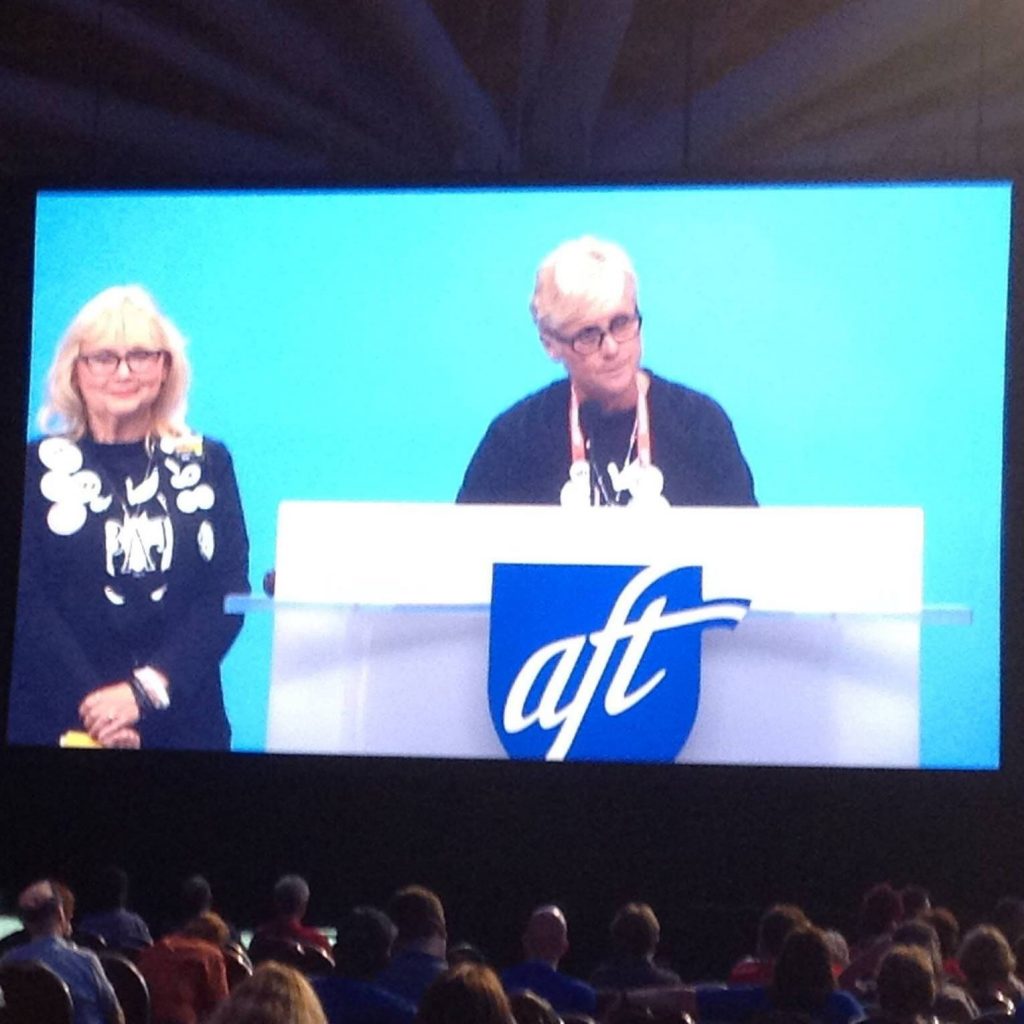 Second, dozens of other individuals and organizations have posted tweets that are identical to the "robo-tweets" sent out by the BATs accounts. It's clear these messages are being coordinated behind-the-scenes, probably through email listserve(s). This fact, in and of itself, is not a big shocker (our side does it, too). What is illuminating, however, are the particular accounts that appear to be on this anti-reform list, which would suggest AFT is driving the campaign.
As an example, let's take a look a recent flood of tweets sent out about an article in Mother Jones entitled, "Why Did Black Lives Matter and the NAACP Call for an End to More Charter Schools?" BATs, along with hundreds of individuals and organizations on Twitter, posted the same exact tweet over a period of several days.
If you note who specifically sent these tweets, you'll notice that many of them – the Advancement Project, Asher Huey, the Economic Policy Institute, etc. – have ties to AFT. Also take note of the cities targeted in this campaign: Philadelphia, New Orleans, Los Angeles, New York, Boston, Detroit. They are all cities with AFT-affiliated teachers unions currently in the midst of high-profile battles over charter schools.
Could all of this be a coincidence? Perhaps, but I certainly don't think so.